Enjoy Our Efficient House Cleaning Fulham Deals to Ensure a Cleaner Home Every Day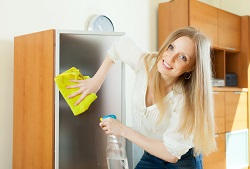 Nobody wants the one place in their life to be suffering from a case of dirt and lack of cleanliness – also known as a dirty home. Even if your home does not seem what you may consider to be 'dirty' it is certainly not very nice at all to have a home that looks as if it could really benefit from a good old cleaning. When your Fulham house cleaning chores are getting out of control and you barely seem to have any free time for yourself then Fulham Cleaners is the company to call. We are a SW6 cleaning company that takes pride in making sure that your home is always clean and smart all of the time and this is why you should call 020 3743 0202 to get a free quote on your house clean with us now. There is no time like the present when it comes to freeing up some of your well deserved free time and so this is why we feel that there is no better time other than now for you to get in touch and have our expert team come to clean for you.
Helpful and Efficient House Cleaners in Fulham SW6
Our SW10 house cleaning services have been made with you in mind and with that said, we can guarantee that every time you arrive home from now on, you can rest assured knowing that your cleaning duties have been kept at bay thanks to our helpful and efficient team of Fulham house cleaners. We will make sure that every part of your home has been cleaned to the best of our abilities to ensure that you need not have to pick up a cleaning appliance or cleaning agent when you get in at night because our team will have successfully cleaned up for you.
Book Regular House Cleaning and Enjoy a Cleaner and Brighter Home in SW6 All the Time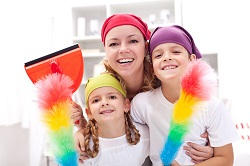 Although many people consider keeping your home clean as a task that is easy, we here at Fulham Cleaners know that it is not always this way. Sometimes keeping on top of your SW6 cleaning tasks is not always as easy as it may seem and therefore you might be one of the many people that could really benefit from the help of our team of house cleaners Fulham. To get a free quote on hiring our SW10 cleaning team to come and clean your home all you need to do is to call 020 3743 0202 at any time and our fantastic team of office staff will be happy to help you. The main place that should be kept clean at all times is your own living space, as this is the place that you retire to at the end of a long, hard and most probably stressful day, which is why making sure that you have somewhere clean and cheerful to come home to is something of which is highly important and will make you feel much better too. The last thing you want to think that you have to do when you get in at the end of the day is having to get cleaning your property when you have so much little and free time as it is. However, now what with the high quality and affordable house cleaning services from our company, you can enjoy a cleaner and brighter home all of the time without having to do any of the work yourself, as all you need to do is call 020 3743 0202 today to book a clean with us.