Enjoy Cleaner Floors with Our Professional and Affordable Fulham Carpet Cleaning Services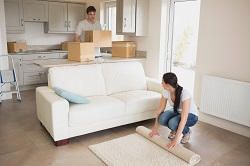 Carpets are a nightmare to clean, especially as they are the one part of our properties that receive such a bashing and a lot of real hard wear and tear and for that reason, you should really make sure that you take good care of them to ensure that they do not get harmed or damaged too badly because this could put a permanent end to their longevity and usually attractive appearance. By calling 020 3743 0202 today and hiring our professional and affordable SW10 carpet cleaning services you will be able to enjoy clean and sparkling carpets all of the time without worrying about having to replace them not too far in the near future and without having to get on your hands and knees at the end of a long, hard, busy day when you have already been hard at work either at your job or doing whatever else occupies your usual every day schedule. Our Fulham carpet cleaning services are the perfect option for you for many reasons, as they will not only save you from having to rip up and replace your current carpets due them seeming as if they have seen better days but also because they will save you hours of your valuable time as they only need be undertaken every now and again. Fulham Cleaners is a professional and seasoned team of SW6 carpet cleaning experts who can assure you that your carpets stay cleaner and more hygienic for longer and all you need to do is to call 020 3743 0202 now to book our services now!
Keep your Carpets fresh and clean for longer with the Best Carpet Cleaners in SW6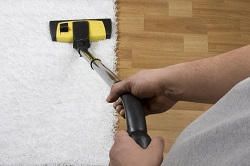 There are all kinds of nasty little surprises hiding in the depths of your carpets and that is not meant to put you off of carpets and therefore making you want to instead replace your carpets with some other form of flooring. Carpets have for a long time been the popular choice of flooring when it comes to different kinds of flooring and no matter the range of different types of flooring that have came on to the market over the years, the one that remains the most popular is always the carpet and this is why you must look after yours. By looking after your carpet, by making use of our carpet cleaning services SW10, your carpet will last for longer and will look clean and presentable all of the time. Our team of carpet cleaning Fulham experts will successfully remove all traces and signs of dirt, dust, stains and grime from the very depths of your carpets, thereby leaving it completely free of any type of dirt whatsoever. By using a range of high quality cleaning materials and supplies, we will ensure that no single trace of dirt or no single stain goes unnoticed in your carpet and therefore we will successfully remove it for you!
Cheap Carpet Cleaning in Fulham
The best thing about hiring Fulham Cleaners to take on your SW6 carpet cleaning for you is that our Fulham carpet cleans need only to be undertaken every now and again, such as perhaps every quarter of a year – three to four months, which means that our services work out to be very inexpensive indeed! Thanks to our carpet cleans being cheap and of high quality, there really need be no more reason for you to call us now on 020 3743 0202 to book your clean with us now!