We Can Save You Endless Amounts of Time With Our End of Tenancy Cleaning Fulham Services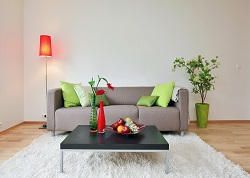 Are you about to relocate to a new property? Are you about to move in to a different property leaving your current property for a new tenant or owner to move in to? Or perhaps you are a landlord of rental properties that needs to make a good impression on their new tenants who are moving in to your property just after the last or current tenants have moved out? No matter what situation you are in or however you may think to describe yourself, if you are in the process of moving or have some kind of links with a property where a tenant transition is going to be taking place sometime in the near future then you could benefit from our professional and affordable SW6 end of tenancy cleaning. By calling our expert team of Fulham end of tenancy cleaners on

today you could save yourself hours of hard and tiring work by instead having our professional team of staff doing the job for you. We can easily and successfully clean your home or premises in no time at all and that does not matter whether you are moving between domestic or commercial properties as our team of helpful staff have your back at all times. We will successfully and efficiently clean your property before your new tenants move in, before you leave your current property and before you move in to your new property too. The idea of our services is to provide you with a clean home before you move in to your new property if the former property owners or the landlord is not going to take care of such in-depth cleaning for you and to also provide the new owners with a clean and welcoming domestic or commercial property if you would like to make sure that you are leaving your property in a good state for them. The key to solving your end of tenancy cleaning issues is to call Fulham Cleaners now on

and we will sort the rest!
Choose Our End of Tenancy Cleaners for Professional, Thorough and Successful Cleaning in SW6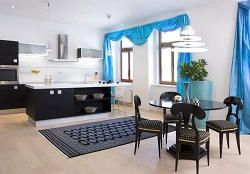 When our team of professional and expert Fulham cleaners come to take care of your end of your SW10 end of tenancy cleaning you can expect nothing but the best quality cleaning services for you and your property no matter whether it is a commercial or domestic property. Our team will get to every corner and every hard to access are to ensure that no single patch of your living or working environment gets missed out on when we come to give your property a good, thorough and very successful clean. Due to the fact that our company works in a group to get your cleaning done for you, we can get the cleaning done for you in next to no time at all in comparison to if you were to handle the job of taking care of your SW10 cleaning tasks alone. By the time our team leaves your property you will have a cleaner and immaculate property that will impress you and the new property owners or tenants.
Our Fulham End of Tenancy Cleaning Team will Get Your Cleaning Tasks cCmpleted for You
Fulham Cleaners knows that nothing makes a better impression when moving in to a new home other than a clean and immaculate environment, which is why out Fulham end of tenancy cleans are the ideal thing for you. Call us today on

for more details on our SW6 cleaning services and let us get your cleaning tasks completed for you now.